Enzar Metal is committed to an ongoing quality control system of programs and procedures for all segments in the company. Our quality system, which completely meets the quality requirements of ISO 9001:2008, combining our advanced manufacturing facilities enhances our reputation as the prime supplier for wire mesh and metal materials. The management in Enzar Metal will ensure that all programs and procedures for your orders are understood and implemented throughout all levels in the company.
Here below are the quality assurance procedures of some typical products we are offering. Let's see the examples.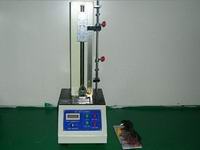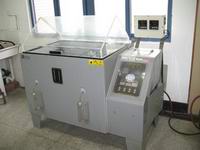 Welded Wire Mesh Roll
Drawing
Enzar Metal draws its own bright basic wire from superior low carbon wire rod that meets or exceeds ASTM specification or equivalent standard. Enzar Metal steel wire is available in a wide range of sizes from 0.4mm to 6mm. Each batch of wire for welding is tested for wire thickness uniformity, tensile strength, etc..
Welding
Enzar Metal delivers a precise welded wire mesh by using CNC welding equipments to make sure consistent welding quality and roll shape. We have different opening and width welding machine to fit customer sizes.

Galvanizing
Enzar Metal welded wire mesh is manufactured using an incomparable galvanized after welding (GAW). The galvanized coating uses a pure zinc to completely encapsulate the weld area and protects the weld against rust and corrosion. For less critical applications where corrosion is not a major concern, galvanized before welding (GBW) is available.

Coating
The PVC coating layer from Enzar Metal welded wire mesh is uniform, more protective than any other suppliers, due to the high-performance PVC material with a breakthrough coating process. Our PVC material is designed to meet the critical requirements of UV resistant, anti-stripping or peeling to create the longest lasting welded wire mesh on the market.

Quality Control
The manufacturing process in Enzar Metal, from raw materials to finished product, implements strict quality control procedures. Our manufacturing equipment is meticulously maintained and continuously upgraded to guarantee our products are of the highest quality available. The Enzar Metal's staff is constantly evaluating and refining all processes to ensure the factory and all equipment are performing at maximum capacity.

Testing
Enzar Metal performs all necessary tests on our products for each shipment, including basic measuring, defect rate checking, mechanical testing, NSS/ASS experiment and so on. We can certify that our products meet the major international specifications where applicable.

Welded Fence Panel
In
Enzar Metal, the sales oriented and customer satisfaction principle forces our sales stuff look deep into the production flow. The processing flow of welded fence panel can be diagramed briefly as below. Each step is inspected and recorded by certain QC personnel and reports to customer service department. Our sales will monitor every detail.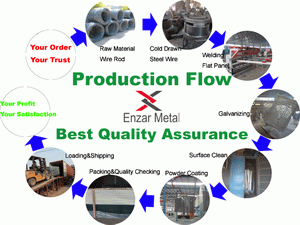 Certifications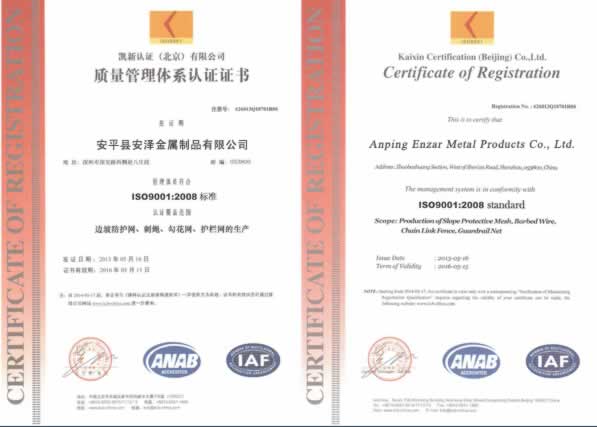 Factory